This one has got a liniar tile and then the flux tile with another fluxtile inside and then some other stuff to finnish.
I think its quite clever loads of xaos work and great consept ,so I made a script to make some fariations on my theme...
When I was finished with the script and played it this is what popped out..the first one..
I almost fell of my chair.
I know there is a ghost in Apo but I never saw the face.
And it comes from such an inocent script
My one for flarks challenge # 134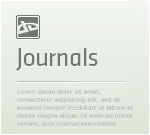 Apophysis Challenge #134Welcome to a new week of the Apophysis challenge. Let's get down to business.

Our runner up for challenge #132 is :devinnac:.

Winner of Challenge #132 & Feature
:thumb304673806:

Congratulations on the win :devPrelkia:!

:thumb266415798: :thumb200571562: :thumb300382176: :thumb264508609:

Challenge #133: Scripting

:thumb305000910: :thumb305065836: :thumb305138972:
:thumb305139187: :thumb305178450: :thumb305293870:
:thumb305391460: :thumb305394953: :thumb305415431:
:thumb305486196: :thumb305666576: :thumb305787710:
:thumb305836515: :thumb305859690: :thumb305969410:
:thumb305966381: :thumb306042672: :thumb
Adam the face of Apo
<flame name="smoflower3d-120609-920" version="Apophysis 7x Version 15" size="600 800" center="0.089 0.387" scale="50.6454" angle="3.14159265358979" rotate="-180" cam_perspective="1" oversample="1" filter="0.2" quality="1" background="0 0 0" brightness="21.0913043478261" gamma="3.22" gamma_threshold="0.0799950525664811" estimator_radius="9" estimator_minimum="0" estimator_curve="0.4" enable_de="0" plugins="" >
<xform weight="0.5" color="0" symmetry="1" linear="1" coefs="1 0 0 1 0 -1" chaos="0 0 0 0 " opacity="1" />
<xform weight="0.5" color="0" symmetry="1" linear="1" coefs="1 0 0 1 0 1" chaos="0 0 0 0 " opacity="1" />
<xform weight="0.5" color="0" symmetry="1" linear="1" coefs="1 0 0 1 -1 0" chaos="0 0 0 0 " opacity="1" />
<xform weight="0.5" color="0" symmetry="1" linear="1" coefs="1 0 0 1 1 0" chaos="0 0 0 0 " opacity="1" />
<xform weight="0.499" color="0.562" symmetry="0.261" bubble="0.225" cylinder="0.121" pre_blur="0.68" coefs="1 0 0 1 0 -3" post="0.2 0 0 1 0 0" chaos="1 1 1 1 0 1 1 1 1 0 " opacity="0" />
<xform weight="0.5" color="0.362" symmetry="0.527" flux="1" coefs="0.5 0 0 0.5 0 0" flux_spread="0" chaos="0 0 0 0 " opacity="1" />
<xform weight="0.5" color="0.362" symmetry="0.527" flux="1" coefs="0.5 0 0 0.5 0 0" post="0 1 -1 0 0 0" flux_spread="0" chaos="0 0 0 0 " opacity="1" />
<xform weight="0.5" color="0" symmetry="1" flux="1" coefs="0.5 0 0 0.5 0 0" post="0 -1 1 0 0 0" flux_spread="0" chaos="0 0 0 0 " opacity="1" />
<xform weight="0.5" color="0" symmetry="1" flux="1" coefs="0.5 0 0 0.5 0 0" post="-1 0 0 -1 0 0" flux_spread="0" chaos="0 0 0 0 " opacity="1" />
<xform weight="0.499" color="0.762" symmetry="1" bubble="0.225" cylinder="0.121" pre_blur="0.68" coefs="1 0 0 1 0 -3" post="-0.2 0 0 -1 0 0" chaos="1 1 1 1 0 1 1 1 1 0 " opacity="0" />
<finalxform color="0.214558373205364" symmetry="1" juliascope="0.962" coefs="0.189397 0.863995 -1.039184 0.261075 -1.615098 1.554173" juliascope_power="2" juliascope_dist="2.091" />
<palette count="256" format="RGB">
8669516B4E395C402D4D3221442B1C3B2518382316352215
291A0F26160C24120A27150D2B1811331F173C261E412921
462D245A3C2D6343316C4B3672513A78573F79583F7B593F
795839765736745633735736735939745A3B755C3E796143
7F67478B7650917D5797845E9B86619F88659E87659E8666
917C5B8673537C6B4B7460446D553E69513B654D39614935
604A356A5639735D3F7D6545846A4C8C70538E7355907657
9277588E72548B6D5083644C7C5B487756447352416B4A3B
694337694437714E4079584A7D5E4F8265548E7261987E6C
AB9179B29A7FB9A485BFA987C5AF89C5AF89C5B08AC5AD85
C2AA80B7A273B39E6DB09A67AE9865AD9663A98F5FA4895C
9A80579A81589B83599D845BA0865DA58B61AA9167AE966E
B19B74BFAD82C5B386CCBA8ACEBC8BD1BF8CD1C08DD0BF8D
CDBA8EC8B48BC4AF89C0AB87BDA885B7A17DB29975AC9370
A58A6B96796292755E8E725A896A5285664A836246836245
84664C8769508A6D548A6E558B70578D71568D7155896D54
856A53725E486C59446655405B4B354E3E2D43332437271C
241B111F190E1B170B1B160B1B160C1A130C19110B190F08
180F06190F06190E06190E06170C07160906130705120602
0F05010E05010D05010D05010C07010F0801130901160D02
1C100527180A2A190B2D1B0C311D0E331E0E351F0F351F10
351D0F341C10331C112F19102D170F2B16102C16102F1610
331713351A15361A17371C19391D1A391C1A3B1D193A1E18
371E14371E14381F143821143C23153F2916452E174D351A
573E206148266B4F2E725633765835775935785837795938
78593B785B3E7A5D417D614684664D8D7057997B61A4896C
AE9474B8A07EC2AB85CDB58ED6BE97DDC7A2E2CCA8E4D0B0
E6D5B3E7D7B4E4D3B0DDCEADD4C5A5C6B69FBBAB96B2A08C
A9967F9F8B72947E64856D56775C486B4E3E64453460402D
60402C64432E6A4A317353397C5D418667489172509B7E5B
A68A64B2986EBCA477C5AE7ECAB482CDB786CEB98BCEBA8D
CEB98ECCB78CC5B085B8A078AB906D9E836394765B8A6D56
</palette>
</flame>