My entry for flarks satania escher stainglass tutorial challenge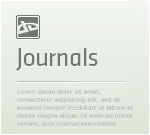 Apophysis Challenge #121New CSS :w00t: If you see any problems with it, let me know and I'll try to get them fixed for next week. :)

Our runner up for the Funny Challenge was :devlupsiberg:

Before we announce the winner, I have an announcement of my own.

Art Cards (ACEOs)

I want to introduce something relatively new to me, but for some of you perhaps old news. Art Cards Editions and Originals (ACEOs). They are a very cool way to invest in artwork without spending a ton of cash. I currently have 3 limited editions of ten available of my some of my most popular fractals. The cards are $7.99 a piece, hand numbered and signed on the back. As with all the artwork on
Params for study and tweak only
<flame name="flarkeish" version="Apophysis 7x Version 15" time="0.2" size="800 600" center="0.383836201646583 -0.868653538907088" scale="180" angle="1.08000974113409" rotate="-61.8799999999999" oversample="1" filter="0.5" quality="50" background="0 0 0" brightness="12.8913043478261" gamma="2.91" gamma_threshold="0.06" estimator_radius="9" estimator_minimum="0" estimator_curve="0.4" enable_de="0" plugins="" >
<xform weight="2.618" color="0.638" symmetry="-0.61" linear="-0.355" bubble="1.076" pre_blur="1.555" coefs="-0.00365 -0.999994 0.999994 -0.00365 -1.508789 -0.577066" post="0.5 0 0 1 0 0" opacity="0" />
<xform weight="100" color="0.646" symmetry="0.588" linear3D="0.036" spherical="0.039" bubble="0.004" escher="0.967" coefs="0.816334 0.546501 -0.521367 0.853333 -1.201293 1.62725" post="0 1 -1 0 0 0" escher_beta="0.157" chaos="1 1 0 " opacity="1" />
<xform weight="0.5" color="1" pre_blur="1.314" radial_blur="5" coefs="3.480815 -0.251372 0 1 -2.512309 -1.199343" radial_blur_angle="-1.222" opacity="1" />
<xform weight="6.193" color="0.724" symmetry="0.691" curl="0.215" coefs="1 0 0 1 0 0" curl_c1="0" curl_c2="0" opacity="1" />
<finalxform color="0" symmetry="1" post_curl="0.15" wedge="1.06" coefs="0.100449 1.088705 -1.088705 0.100449 -1.073097 -0.347178" post_curl_c1="1.55" post_curl_c2="0" wedge_angle="1.5708" wedge_hole="0" wedge_count="10" wedge_swirl="0.277" />
<palette count="256" format="RGB">
1424381C2C3824302F34302F4D49256D58387D602FBA7F25
DAA32FE6A625E6901CC678251828253834255D4425894412
AE4C12BE6609BE5E12B24B12A24012813C12694C124D441C
403C252830251828251420251320250F20250F202514242F
1828381828381C28381C2C381C2C38202C2F243025303425
4C44255149256D502589501CAA5725C26212C66612D26E12
D67609C67712AA801C92631C75501C554825443425282825
18241C13201C18181C201C1C281F123823124C341C695425
856025C29038D6C58DD6CAB3EAE6D8FAE9E1FAE9D8DEC1A9
96915E6D60384D442F283038242C382428382024381C2838
18242F14202F14202518242518242524242524241C28201C
281F1C301F1C442F1C6D271C812E12852F09A23B00C67209
D6911CE2AB2FEAB72FE6C041DEA541C2902F91702F71582F
5D482E3C3C2F24302F202C2F20242F242425242825282825
282C1C30341C4C44255D4C2571581CAA7B1CC27A1CD28412
D68D12D27F12B6771C994C1C8940127937095D3312504025
614C25715425A6732FD6AD4BE6C54BF2C84BDAAD42B6842F
71582E4D48253830252C282523181C180C12170C121B1412
341F125D3312955C1CC28C25E2B44BF2D554FAD570FED479
EEDE8DFAE9C5FEF1D8FAEDE1FEE9C5FAE5A9FEE596FEE58C
FADD83F6D970FAD154FAD04AEEC038D6831CBA4809922600
6D1E094C0F093010091B080917181C18202518242518282F
202C2F282C383834385940387D48259E3C25A23F1C9A3712
8D2612851A09711600590B09490B00340B09241400281009
1B141217141C181825131C2F0F1C2F10202F0C1C25101C25
131C25101C2518241C2823122C2312402312612600793309
7D2A097926095D1F1234281C24282F202C2F20302F20302F
1C2C2F18242F131C2513141C140C12180409100800100C00
140C09141412101C1C101C250F1C250C1C1C171C122C1B12
38131250131C711E12813309914F1CBA7F1CE2A32FEAC041
F2C84BE2BC54BE902F7D602F6150383C3C2F24302F18282F
14202F101C2F0C18250C14250C142F0F182F0F1C38141C38
</palette>
</flame>

Reply

Thanx sweety I is a bugger to tweak there is an Escher plugin in there I had to fight with
Reply









very,very nice work & lovely color's Milo

"Turn on, tune in, drop out "
Reply

Reply

This piece is spectacular! Would you allow the honor of our group (Ispirare) to house this precious piece in our

? Please say yes.

Reply

Yes no problem you can house any of my workx just give me a link to it,

Reply

Stunning colors!

Reply

love golden colors on black we still on for a pong today?Iound wonderfull stuff to share.
Reply

Reply

O i must have missed this message but was in the chatroom we will just have to give it another atempt sometine
Happy Sunday
Do you like flux im making a study of that one
Reply

That's ok, I stayed there for about an hour. Is there a way to exit the chatroom short of leaving dA?
Flux is a goodie.

Our daylight savings started today - back to getting up while it's pitch dark.

Reply

Reply

Reply